"I will be sure to reach out in the future if I have any other clients that have video needs."
Background
Michael Orrison has been a digital marketing consultant and search marketing specialist since 2009. KickAssets Video helps him with his video needs for his many clients.
The Results
Now, Michael shares his requirements and vision for a video, and the KickAssets Team executes his idea, creating the videos he needs for his clients, including social media ads. He doesn't have to do anything except pass on the final product to his client, which will drive traffic to their website and grow their business 24/7 without further effort. Michael gets his time back and doesn't have to learn complicated video editing software or strategy.
The Process
Michael realized that wasting time editing videos while balancing his business, clients, and life was not the best use of his day. So, he reached out to KickAssets Video to create videos, like Facebook ads, for his clients so he could focus on what he does best in digital marketing while growing his client's businesses. The KickAssets Team takes his general idea and vision, then creates an on-brand video that drives traffic to his clients – Michael doesn't have to do anything related to video and spends his time on more important and enjoyable things.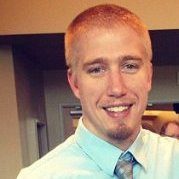 Let's work together and scale your video content
All the benefits of an in-house video editing team,
including scalable custom work, without having to manage the complexity of it